Eat & Drink
The Cubo Skylounge
The stylish Sky Lounge inspires with the culinary offer and the grandiose view of the breathtakingly beautiful mountains.
Have a look!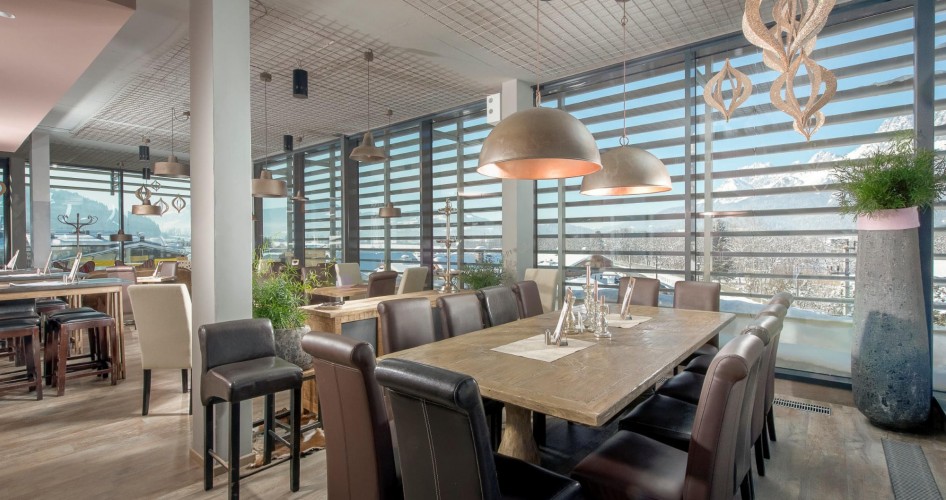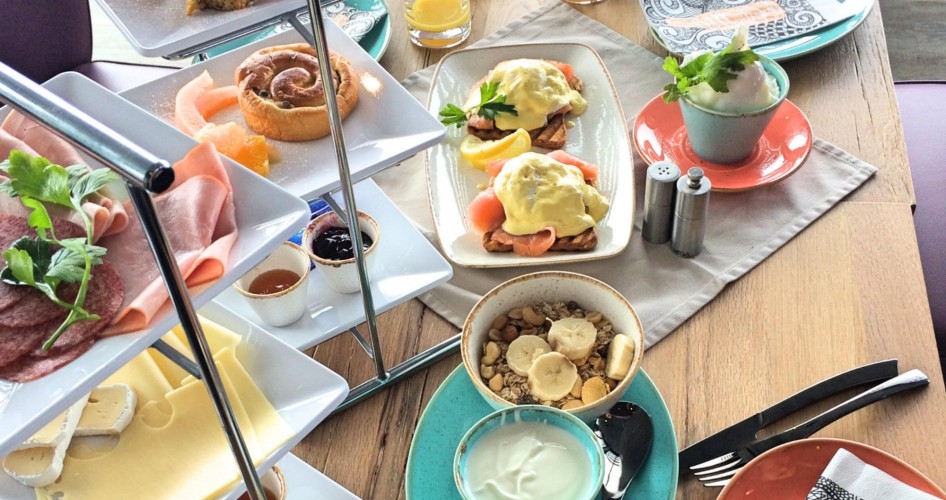 Simple.smart.crea(c)tiv
Breakfast with a spectacular view  - let yourself be inspired and motivated and enjoy the pleasant ambience to start a new, active day. Pleasures of the delicacies are the little surprises of life.
That's why we have everything the gourmet heart desires - from homemade lemonades to stylish lounge food to a wide range of cool drinks.
opening times
The Skylounge is open from 08.00 am to 00.00am!
Breakfast from 08.00 am to 11.00 am
Lounge Food from 12 noon to 09.00 pm (Fridays and Saturdays until 10.00 pm)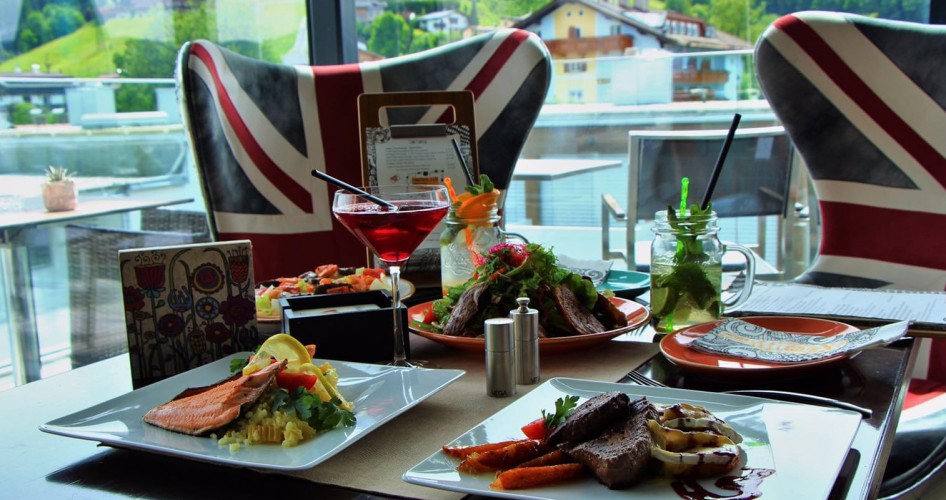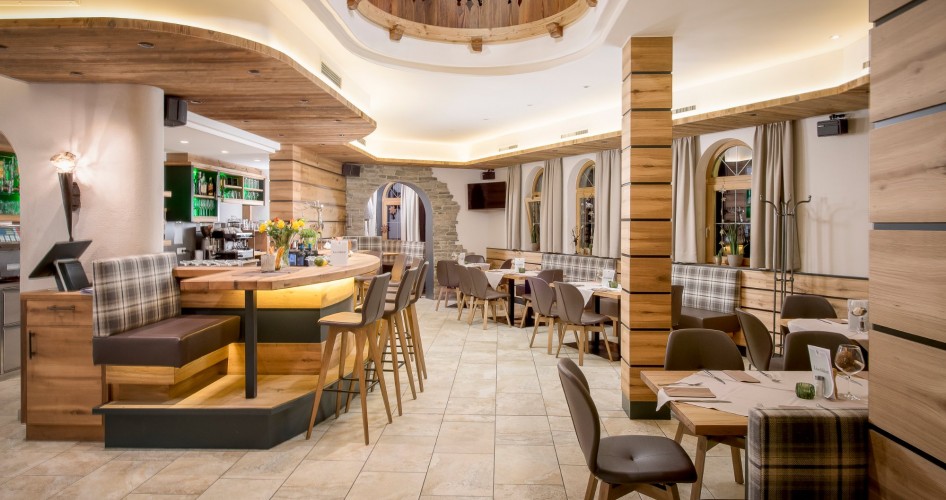 Villa Masianco
We also recommend our restaurant Villa Masianco, which is located in the neighboring building. Here you can dine with pizza, pasta, Tex-Mex dishes, steaks from the charcoal grill. Reservations are recommended.
Wirtshaus Dampfl
The Wirtshaus Dampfl is a traditional Tyrolian restaurant and belongs to St. Johann's scenery for many years. Our kitchen staff loves classical and local dishes – but cook them in a creative and new way! Let the day pass in our newly renovated bar area or have a seat in our "Biergarten" outside and enjoy the typical Tyrolian atmosphere.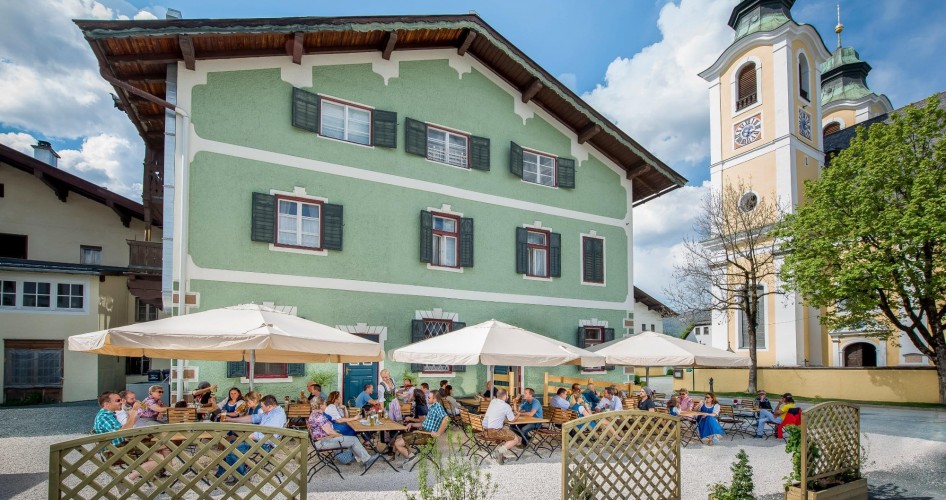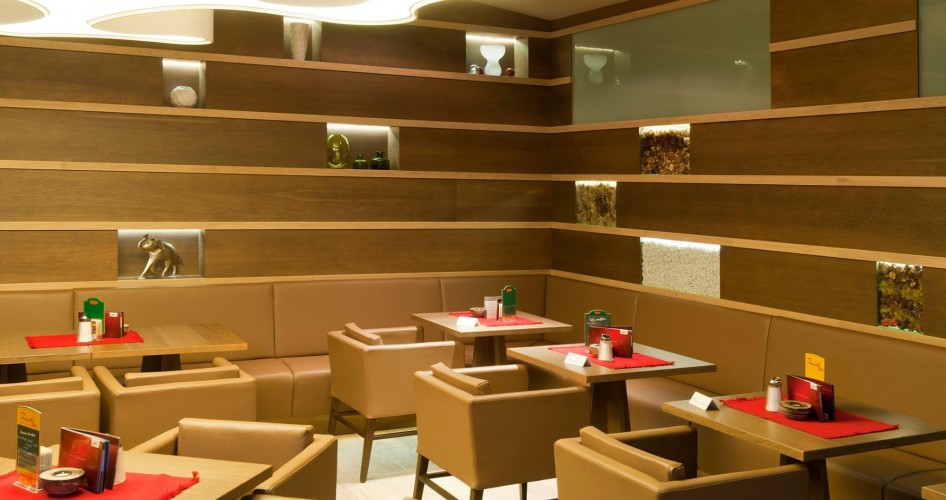 Cafe Bar Egger's
Check out the busy life of St. Johann's town. The Farmers market (Fridays), Lang & Klang – Music & Shopping night (Wednesdays) and many more are in front of the Egger's! Have a glass of wine or Hugo and relax on our comfortable sunny terrace. If you are hungry, you should have a look on our menu: breakfast, pasta, salads and delicious snacks are waiting for you!