Rooms
Cubo Double Room
Cubo Double Room aprox. 23m²: In an inspiring ambience you can spend a couple of sporty days and cosy nights.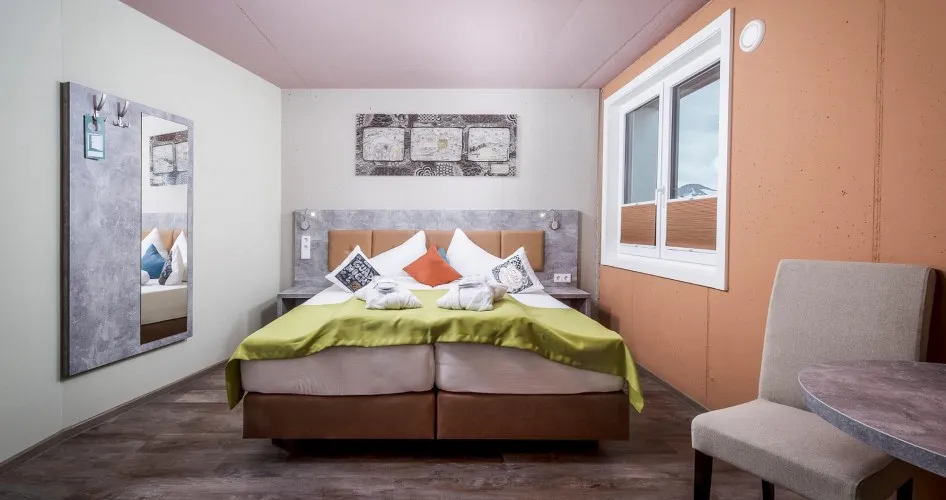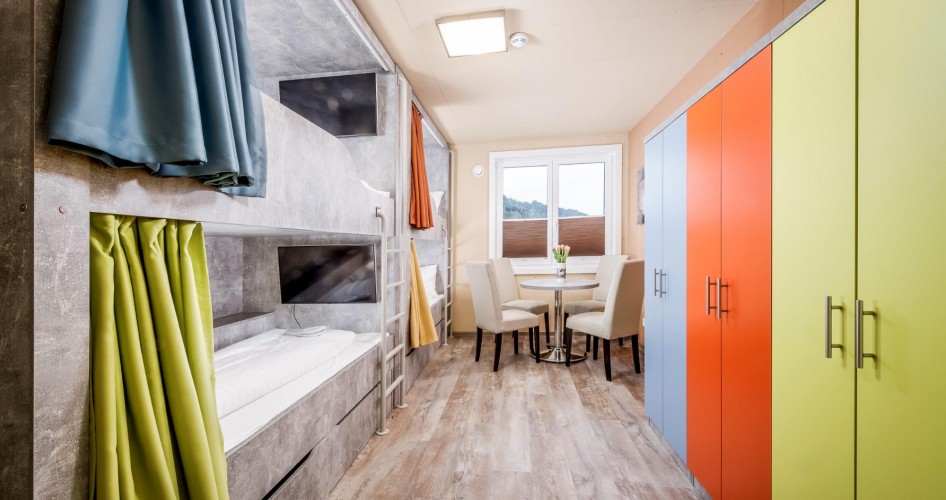 Cubo multi-bed room sports friend
Cubo Multi-bed room "Sportfreunde" aprox. 25m² : 4 Cubo sleeping-boxes, fully equipped with flat screen cable TV with integrated Infotainment system.
Cubo Family Room
Cubo family room: with a box-spring bed and two Cubo sleeping-boxes, sleeping is an experience.