Art Gallery
Rollin'Art by Tina Hötzendorfer
The Cubo Sport&Art Hotel has the special design of the artist Tina Hötzendorfer. Tina Hötzendorfer has devoted herself to painting with great joy since 2011. However, it is a big challenge for her since she is paralyzed from the shoulders downwards since a snowboard accident and therefore she can not move her fingers any more. She already exhibited her pictures internationally, for example in New York, London and Vienna. In her Rollin'Art Gallery (in the neighboring building), she offers, in addition to her pictures, handmade jewellery and many other selected features.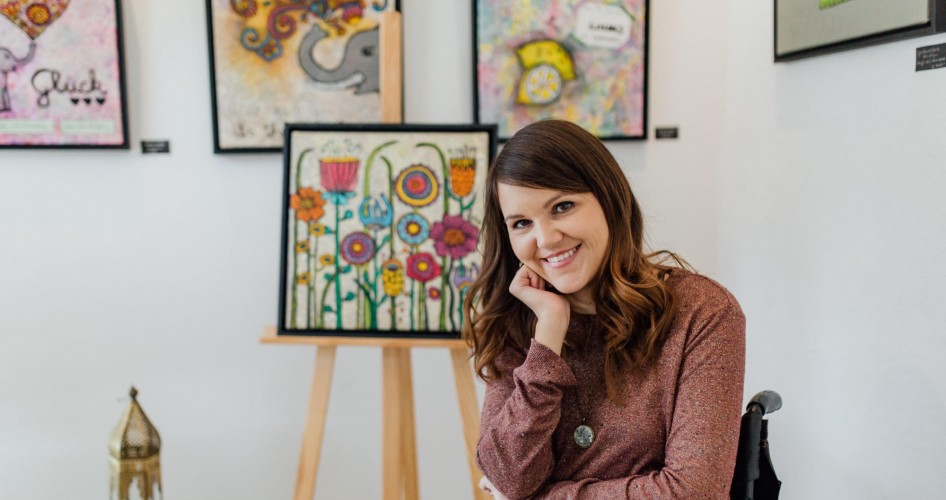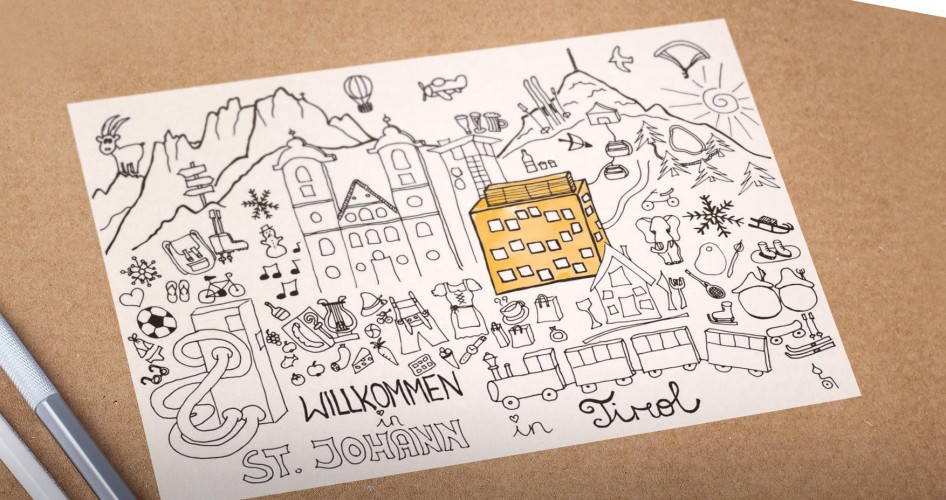 Our hotel design
For six months, the artist Tina Hötzendorfer worked on the designs for the decor, which included not only pictures, as well napkins, covers of the room cards, pillowcases and menus. All items contain items from the Doodle and Zentagle styles. 
In her Art Gallery you can also buy your very special holiday memories - such as a Cubo pillowcase.
Opening Hours Rollin'Art Gallery:
Mo-Fri 10.00 am - 1.00 pm & 2.00 pm - 6.00 pm


Art Workshop
Painting & Gluing, Doodling & Cutting, Tools & Feelings. Fun with color, shape, structure & material.
Creative workshops with Tina Hötzendorfer at the Rollin'Art Gallery for children and adults - organized on request!
For further information and registration please call +43 (0) 664 21 61 886 or at the Cubo reception desk.